Nopa in San Francisco is pretty much one of those must try restaurants that every city has. Innovative food at reasonable prices, there's a lot of things going for them. Embarrassingly, I had yet to go, until now.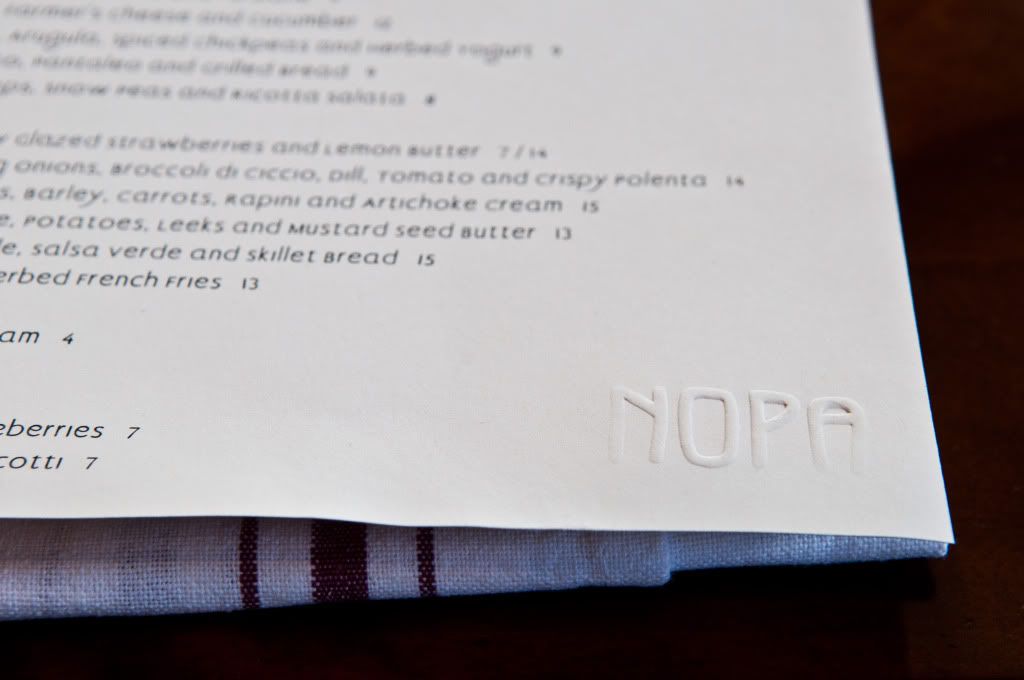 Luckily for me, I came during my favorite meal of the day, brunch.
I actually absolutely love the decor of the restaurant. The high vaulted ceilings, the loft like 2nd floor, the clean homely chic look is a win in my book.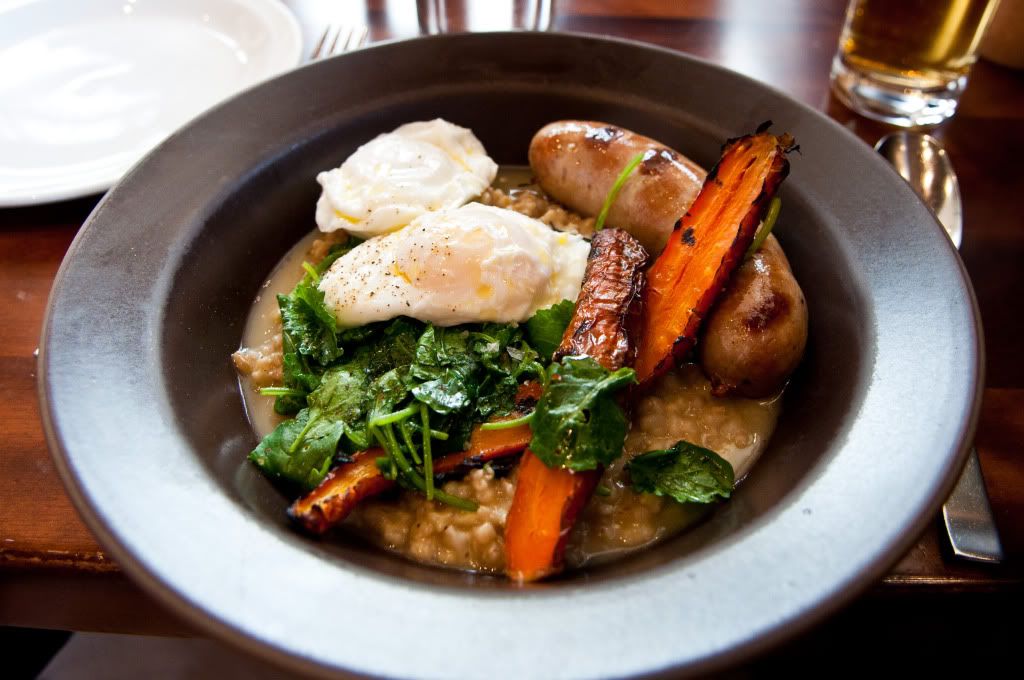 The Wood Grilled Boudin Blanc with Poached Eggs, Barley, Carrots, Rapini and Artichoke Cream pairs perfectly with that comfortable image I was talking about early. However, I wasn't a huge fan of the dish itself and if I could point my finger at the culprit, it would be the barley. It was just a bit too watery for my liking.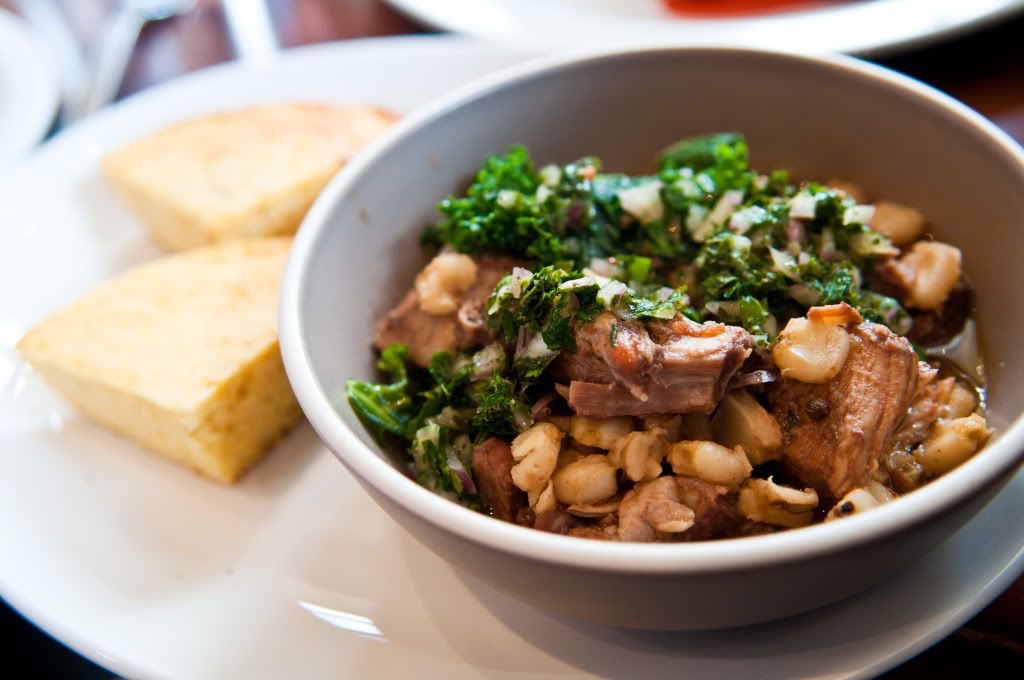 With a name like Six Hour Braised Pork with Hominy, Sauteed Kale, Salsa Verde and Skillet Bread, you better be damn good. The pork was extremely bland, I'm guessing they braised the pork in water for 6 hours. Maybe it's just me, but if you're braising something, I'm gonna be expecting levels and levels of flavor - and it just wasn't there.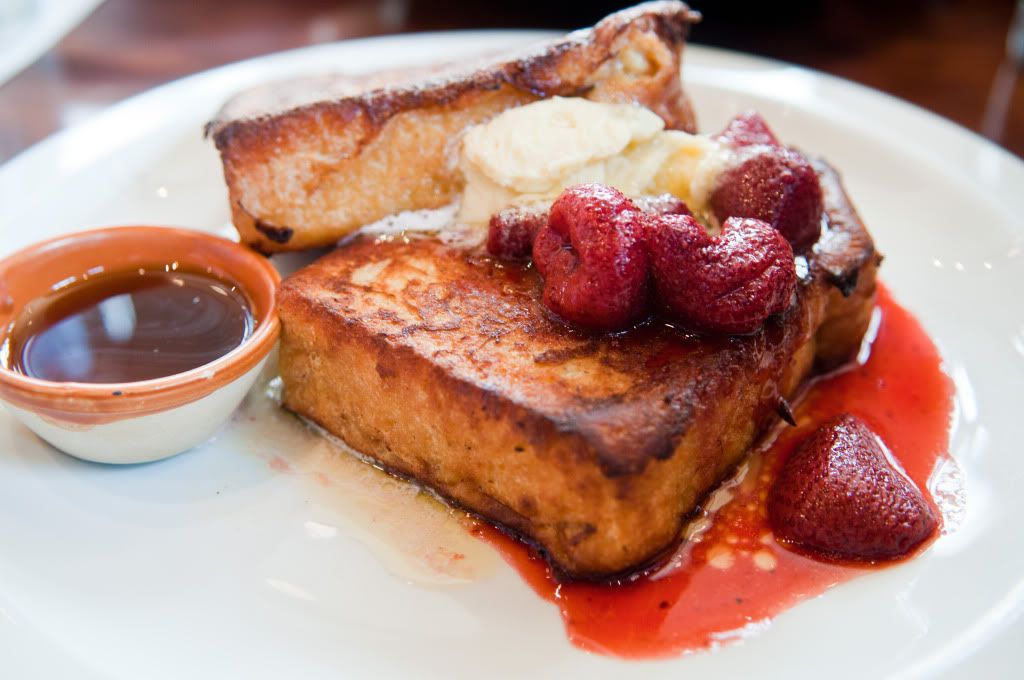 Now here's the actual reason I wanted to come to Nopa, their Custard French Toast with Lavender Honey, Glazed Strawberries and Lemon Butter. Right off the bat, the sweetness of the honey smacks you in the face and explains that you'll be in for a treat. The actual French Toast is thick and cakey, this helps sop up the melted butter and syrup perfectly. I just wish there was more strawberry..
Nopa Scores:
Food: 5.5/10 - I heard their lunch/dinner options were better. I might just give them one last shot.
Service: 7/10 - My friend and I did get their a bit early, and while still waiting for the rest of my party, we didn't hear them gripe at all. (Except that kitchen was closing for brunch items).
Restaurant Environment: 9/10 - I just love open spaces in smaller cities.
Value: 8/10 - Every item was under $15, not bad at all.
Overall: 6/10