Like everybody else's post, I'm here to tell you that Son of a Gun is a spinoff of Vinny Dotolo and Jon Shook's highly successful restaurant, Animal. Now instead of the carnivorous offerings at Animal, Son of a Gun serves a more delicate seafood fare. Whenever you go to either of the restaurants, keep in mind that they're actually tapas restaurants.
The restaurant is segmented into two areas, one filled with tables that are meant for those with reservations, and then a long dining table that is meant for walk-ins. Completely filled with nautical themed items, the tavern-esque feel of the restaurant creates a welcoming feel. 
Now let's get down to business. To start, an order of the Smoked Mahi Fish Dip with Celery, Radish, and Crackers. The dish was light and refreshing, essentially it's a tuna salad kicked up a million notches. Nice touch with the buttery crackers similar to the ones in those cheese and cracker packets.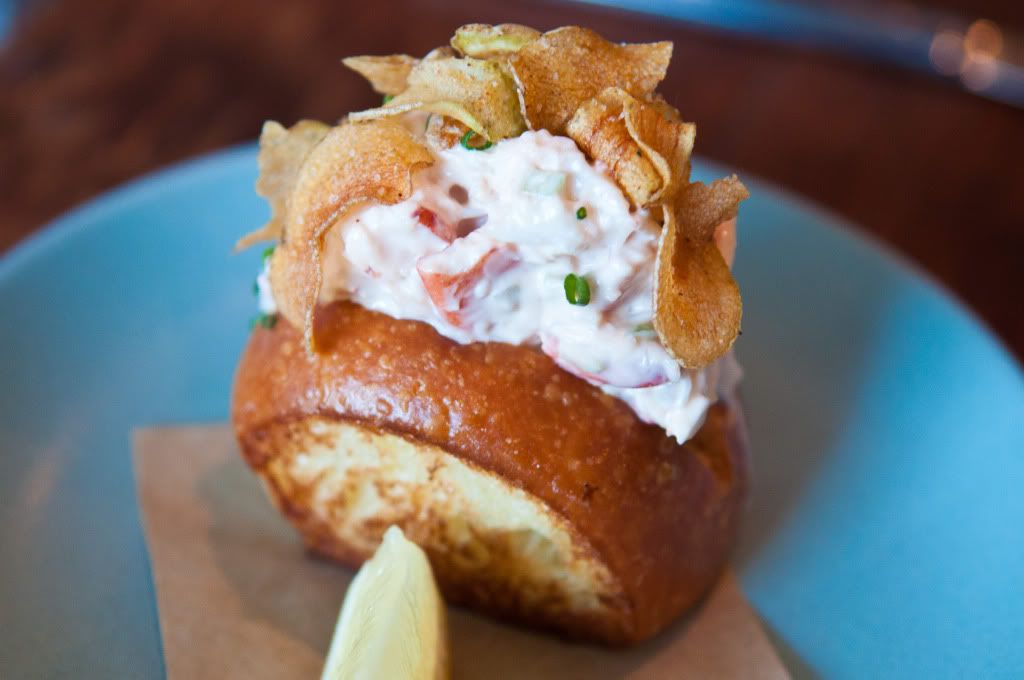 Don't let the image deceive you, this Lobster Roll with Celery, Lemon Aioli and topped with Sea Salted Chips is not large by any means. It's actually two bites, or one ginormous bite. Regardless of size, it was quite delicious. The bread was perfectly buttered and cooked and the lobster was fresh and sweet. Nice touch with the chips, because the extra crunch made it possible to differentiate itself from other rolls I've had.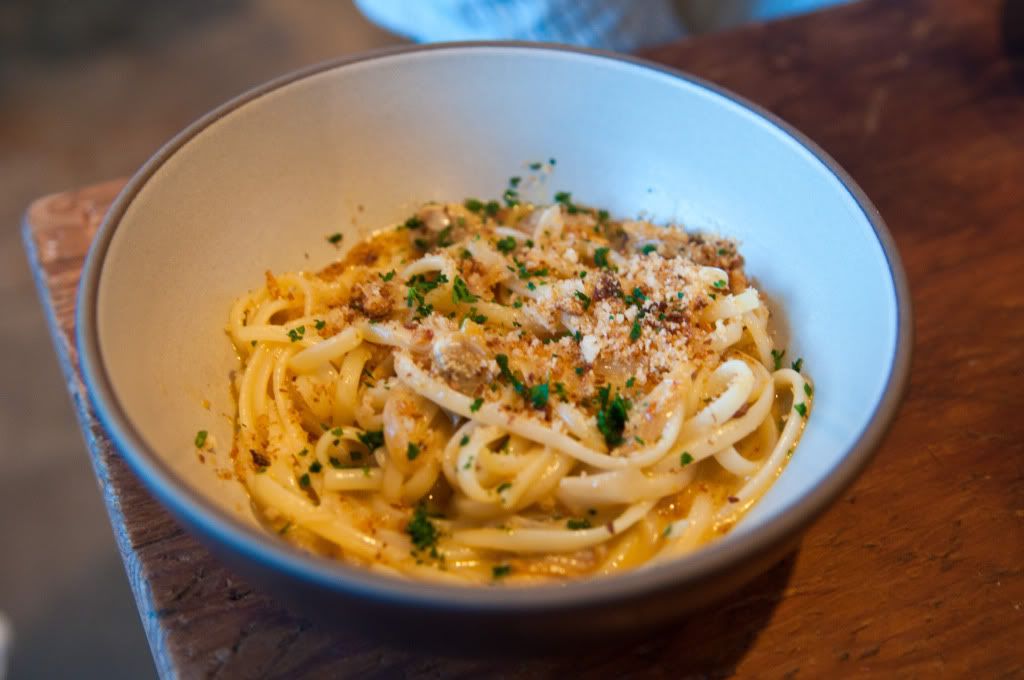 Next up, we have a smal bowl of Linguine and Clams with Uni Aglio-olio with Chili and Breadcrumbs. This was probably on the 'meh' level for me. It's good, but I definitely think there are better items on the menu that I would prefer. I think it needs more actual Uni than it being masked in the sauce. 
Here we have an Idaho Trout with Carrot, Potato, and Caper Dill Butter. I know it's supposed to be considered tapas, but what's with the paper thin piece of trout? Looks like they hooked and lined the Kate Moss of trouts. Then again, shouldn't I be excited to be dining with (or have eaten) an underwater celebrity.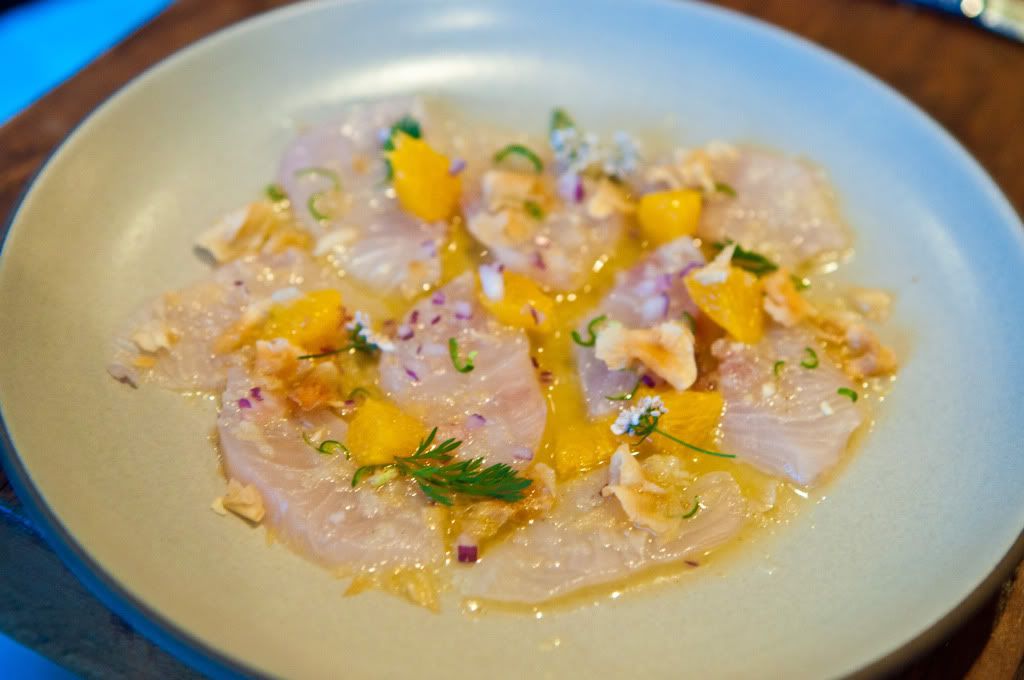 Finally, we have a beautiful plate of Hiramasa with Mojo de Ajo, Red Onion and Sunchoke. Not only is this dish gorgeous, but it tastes great to boot. Thinly sliced pieces of fresh Hiramasa pair well with the slight acidity of the dish. Also, who can turn down edible flowers!
Son of a Gun Scores:
Food: 8.5/10 - The food was innovative and executed perfectly. There wasn't one dish I was disappointed with flavorwise. 
Restaurant Environment: 8/10 - A great crowd and an inviting feeling is always going to lead to a wonderful night. 
Service: 7/10 - Nothing over the top, but also nothing down in the cellar. My glass of water was always kept filled. 
Value: 5/10 - Although the tapas portion was great for sharing, it left you still longing for more. So taking into account that you have to eat multiple meals, it becomes quite pricey.
Overall: 7.5/10